News
Blog EN
---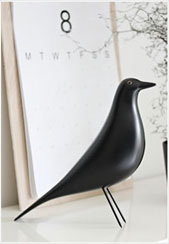 Sometimes it just has to be something new - Do you know this feeling? Do you know the desire for change, the desire to scrutinize the well-known and just make it new? Just to achieve a difference. A new haircut, a new pair of shoes or the long-awaited new Eames Lounge Chair?
Some of you may have already noticed, that we also had this well known desire and started a remake with a new design and blog. In the future, we would like to go ahead and provide more information and more context around the design classics.
In the moDecor blog you will regularly receive furnishing tips, useful information on our products or goodies from our great actions.  
more ...